TUCSON, ARIZONA SLIP-AND-FALL ACCIDENT ATTORNEYS
When You Hire One Attorney at Karnas Law, You're Hiring a Team
Home » Tucson, Arizona Slip-and-Fall Accident Attorneys
Tucson, Arizona Slip-and-Fall Accident Attorneys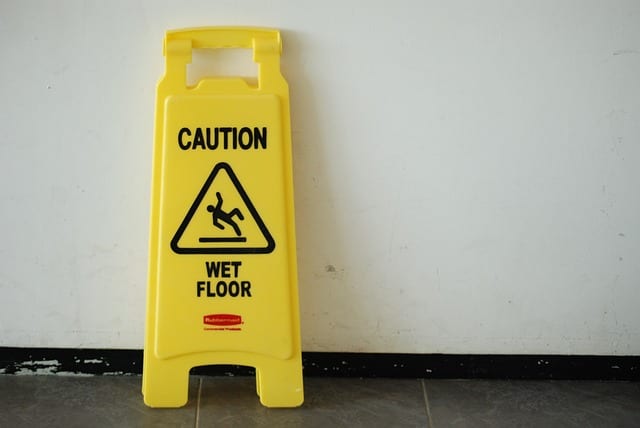 According to the Centers for Disease Control and Prevention, more than one million people suffer a slip and fall accident each year. In addition, more than 17,000 die as a result of these accidents. It's no wonder that they are among the most common basis for a personal injury claim. If you have recently suffered a serious injury due to the negligence of a property or business that failed to exercise reasonable care, you may have grounds for a legal claim.
Slip-and-fall accidents that take place on another's property due to negligence lead to severe consequences. In fact, slip-and-fall accidents are the top cause of spinal cord and brain injuries nationwide. These injuries can have lasting and permanent effects on victims' lives. If you or someone you care about has recently suffered a slip-and-fall injury, attorneys with Karnas Law Firm will gladly review your case for free.
What Contributes to Tucson Slip-and-Fall Accidents?
Many people think that the only causes of slip-and-fall accidents are wet or slippery surfaces. Although those are common causes, you won't likely find snowy sidewalks or stairs in Tucson. However, serious slip-and-fall accidents can occur in many other ways. Some of the most common include:
Wet or slippery floors
Hard-to-see holes or dents in flooring or concrete
Uneven flooring
Poor lighting conditions
Debris on the floor
Business and property owners have a legal duty to reduce risk. When the property or business owner is aware that the conditions for slip-and-falls exist and fails to take precautions to warn others of the hazards, he or she acts negligently. In these cases, victims may have grounds for a lawsuit. The Tucson slip-and-fall attorneys at Karnas Law Firm work diligently and tirelessly to ensure that clients receive the funds they deserve following accidents they didn't expect.
Typical Slip-and-Fall Injuries
Slip-and-fall accidents can result in injuries that range from mild to severe. In such cases, it may take a victim a few days to several weeks or many months to fully recover. In the most egregious cases, victims may never recover fully. Some of the more common injuries that plague slip-and-fall victims include:
Soft tissue injuries like sprains in the ankles and wrists
Lacerations
Bone fractures
Dislocated shoulders
Hip fractures
Head and brain injuries
Spinal cord injuries
Those who have experienced serious injuries from slip-and-fall accidents are likely unable to put forth the time and energy necessary to defend themselves in a personal injury case. Therefore, obtaining a lawyer who is experienced in slip-and-fall cases is always a good idea. Partnering with a good lawyer allows these victims to spend more time concentrating on physically and emotionally healing from their injuries instead of fighting to get the compensation they deserve.
Get Assistance from a Slip-and-Fall Attorney
The serious injuries that occur as a result of slip-and-fall accidents have a number of other consequences aside from long recovery times. Individuals who are victims of injuries that have occurred from the negligence of others might also experience:
Costly medical bills
Loss of wages
Pain and suffering
The financial impact of these consequences can be devastating to an individual or family. Some victims might even face hardships such as foreclosure, eviction, or bankruptcy due to the financial strain.
Those who are worried about the financial impact of a slip-and-fall accident should consult a legal counsel such as the attorneys at Karnas Law. These attorneys understand the importance of earning the maximum compensation allowed for your claim and will go above and beyond to do so.
Trusted Slip-and-Fall Attorneys in Tucson
At Karnas Law Firm, we have more than 25 years of experience fighting on behalf of slip-and-fall victims in Tucson. We have successfully handled more than 10,000 claims against individuals, businesses, government entities, and public and private institutions who have displayed negligent practices. In addition to our years of experience, the attorneys at Karnas Law have also been recognized as one of the Top 100 Civil Plaintiff Lawyers and the Top 100 Trial Lawyers.
We understand that suffering an injury due to another's incompetence is a frustrating event, and we are committed to making your recovery as smooth as possible. Call (520) 462-3886 for a free, no-obligation case review. We won't charge a dime until we win!
CONTACT KARNAS LAW, PLLC
Get In Touch With Our Team - (520) 571-9700