Yuma Personal Injury Lawyer
When You Hire One Attorney at Karnas Law, You're Hiring a Team
Home » Yuma Personal Injury Lawyer
Yuma Personal Injury Lawyer
Dedicated and Trustworthy: You Can Rely On the Yuma Personal Injury Lawyers at Karnas Law Firm
Overcoming a personal injury is an experience that can be extremely difficult to endure — physically, mentally, and emotionally. No matter how a personal injury was sustained, it's a terrible situation that you have to suffer because of someone else's negligence. It is comforting to know, however, that in the case of a personal injury accident you can recover compensation for the harm you have sustained and that there is somewhere you can turn for help.
At The Karnas Law Firm, we pride ourselves on the dedicated and trustworthy personal injury attorney services we offer to members of the Yuma community. Since we opened our doors in 1983 we have recovered more than $50 million in settlements for our clients. Day after day we continue to work to increase that number and help more people in our Yuma neighborhood return to life as they know it.
The most common personal injury cases we represent at Karnas Law Firm include:
Yuma Area Vehicle Collisions
Motor vehicle collisions are among the leading causes of serious injuries in Arizona. At The Karnas Law Firm, we handle all types of highway accident and injury claims. Whether it was because of a car wreck, motorcycle, trucking, bicycling or pedestrian accident, if you've been injured by a negligent driver, our Yuma personal injury attorneys are prepared to fight on your behalf for the compensation you deserve. We know how to hold insurance companies accountable.
Medical Negligence and Malpractice Personal Injury Cases
Doctors and medical professionals have a responsibility to abide by best practices and to use the utmost care when working with patients. If they fail to use the utmost care, and you or a loved one suffer as a result, you can retrieve damages. If you or your loved one was harmed due to medical negligence, our Yuma medical malpractice attorneys are standing by, ready to help.
Dangerous Products (Product Liability) Claims
Product designers, manufacturers, and distributors are legally responsible to properly design and adequately test any products being put on the market. If these products cause injury, the victim may seek compensation. We have extensive experience handling product liability claims in Arizona.
Dangerous Conditions on Property (Premises Liability)
Private property owners, including businesses, have a responsibility to protect those who visit their property from injury. Under Arizona law, a property owner or property occupier (business) can be held legally liable for an accident caused by their negligence.
Large numbers of injured people (Mass Tort) Claims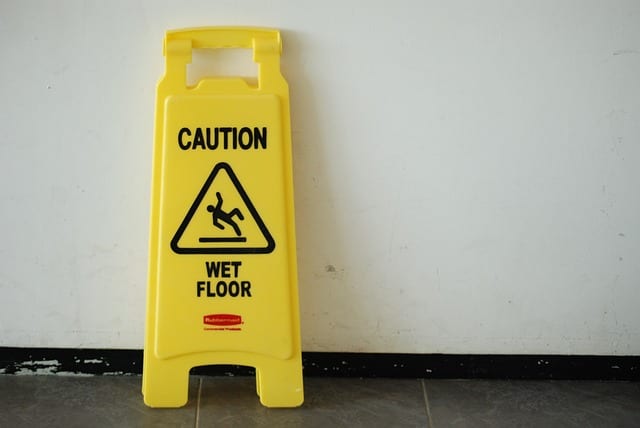 Our Yuma injury attorneys have successfully directed mass tort litigation throughout the United States. Our attorneys' experience in this area equips us with the legal skills to tackle any type of personal injury litigation you may face. Mass tort claims are especially complicated. We have the specialized skill to handle mass tort claims in Yuma and throughout Arizona.
Types of Personal Injuries
Personal injuries often extend beyond physical and emotional distress. Family members may undergo untold pain suffering from your injuries and the associated losses. You may also lose the joy of life and fall into depression.
At Karnas Law Firm, we help clients who have suffered life-altering injuries such as:
Back injuries

Neck and shoulder injuries

Spinal cord injuries

Traumatic brain injuries

Nerve damage

Head injuries

Fractured or broken bones

Amputation

Paralysis
We get our clients enough compensation for economic, non-economic, and possibly punitive damages.
Steps to Take After a Serious Accident in Yuma, Arizona
A serious injury can change your entire life in a matter of seconds. The immediate aftermath of an accident is often stressful, confusing, and even chaotic. By taking a few simple steps, you can put yourself in the very best position to protect your health, protect your safety, and secure the full financial compensation you deserve. Here are key things to do after any type of accident in Yuma:
Get Medical Attention:

Medical needs always come first. The health of you and your family members are of the utmost importance. Get medical attention from a Yuma, AZ doctor as soon as possible after a serious accident. All injuries should be evaluated. You cannot bring a personal injury claim in Arizona unless you have medical records.

Report the Accident:

Every serious accident should be reported to the appropriate authorities. Where you should report an accident in Yuma is very situation-dependent. A motor vehicle accident should be reported to law enforcement. A slip and fall accident should be reported to the property owner. If you are not sure where to report your injuries, an experienced Yuma, AZ personal injury lawyer can help.

Document the Incident and Your Injuries:

Most accident & injury claims in Arizona are based on fault. Your accident must be thoroughly documented. The more information that you have regarding how and why the accident occurred, the better. Take pictures, get contact details for witnesses, and write your own statement of the accident.

Seek Professional Legal Help:

You do not have to navigate the personal injury claims process alone. Personal injury law is deeply complex. An experienced Yuma, AZ personal injury attorney will protect your rights and your interests through every single step of the claims process.
What to Know About Personal Injury Liability in Arizona

In Arizona, personal injury liability is generally based on a fault-based legal standard. To recover damages for an injury, you must be able to prove that the other party was at fault for the accident or incident that caused your injury through their negligence (failure to take due care). Notably, Arizona follows a comparative fault standard (A.R.S. § 12-2505). The amount of damages you are able to recover may be reduced based on your own level of fault in the accident. For example, a person found liable for 25 percent of their own accident is responsible for 25 percent of their own damages.
In order to prove fault in a personal injury case in Arizona, you will typically need to demonstrate that the other party was negligent. Negligence is the failure to act with the level of care that a reasonable person would exercise in a similar situation. It is important to emphasize that what constitutes negligence is situation-dependent and can vary from case to case. For example, if you're injured in a car accident, you'll need to show that the other driver owed you a duty to drive safely, that they failed to do so, and that this failure caused your injuries.
Common Yuma Personal Injury Cases
Despite the cause of your personal injury, there is a multitude of reasons for you to reach out to a trusted attorney so you can obtain the settlement you deserve. Many people who experience personal injuries often find they have difficulty with:
Medical Bills
Lost Wages
Future Loss of Wages
Pain and Suffering
…and more.
To assist you in earning the settlement you deserve, the attorneys at Karnas Law Firm have the resources and experience needed to pursue compensation on behalf of classes against large corporations that have caused significant damage due to negligence. Our lawyers assemble a team of legal professionals and experts in the appropriate fields, then conduct a thorough investigation to go after these companies and their large legal departments to hold them accountable. We use top technology resources, processing large amounts of information to find the necessary evidence.
If your bills seem to be stacking up or your life is worse off than it was before your accident, there's no time to delay in finding a personal injury attorney in the Yuma area who can help.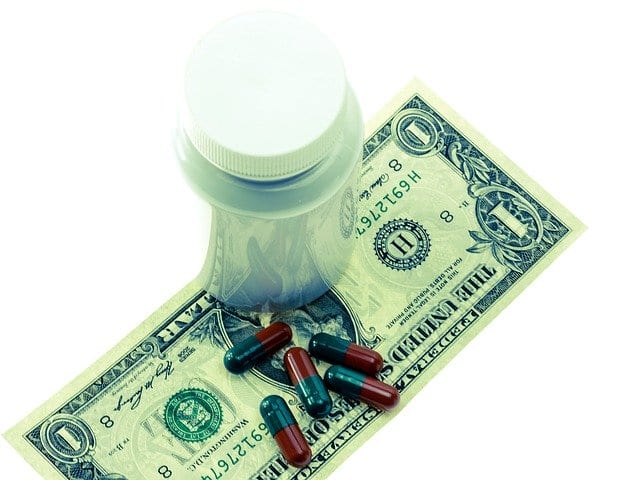 Who Can File a Personal Injury Lawsuit?
Generally, you are eligible for compensation if you have been injured because of someone else's negligence. Your case's strength will depend on your attorney's ability to prove this negligence and link it to your injuries and losses.
If you believe you have a personal injury case, contact Tucson Personal Injury Attorneys for a free evaluation. We will help you understand your legal options and how to pursue them.
What Can Our Personal Injury Attorneys Do for You? (Why Choose Our Yuma Attorneys)
Personal injury claims are complicated. You do not have to figure out everything alone. An injury can leave you tired and in pain for a long time. As you focus on your recovery, our Tucson Personal Injury Attorneys will handle every aspect of your case to ensure the best results. The Karnas Law Firm goes above and beyond to help ensure that our clients get justice, accountability, and the maximum compensation. With our Yuma personal injury lawyers, you can expect us to:
Investigate your case thoroughly.

Collect necessary medical records and professional testimonies

Compile documents that reflect your past and future expenses

Negotiate with the insurance company

Craft a compelling case for trial

Coordinate your compensation benefits to make sure all bills are paid
You deserve personalized, attentive legal representation from a Yuma, AZ personal injury lawyer who will put time and resources into getting you the very best outcome. We understand that you would appreciate being informed about your case. Along the way, we will notify you of the important developments of your case. You can always afford to hire a top Yuma personal injury attorney. As we handle personal injury cases on a contingency fee basis, our clients never pay any upfront/out-of-pocket cases. Our attorneys only get paid when you recover compensation.
Speak With Our Yuma Personal Injury Lawyers Today
To start making your way back to the life you had before your accident with the settlement you deserve, call the expert team of personal injury lawyers at Karnas Law Firm today. With more than 25 years of experience helping individuals and families in the Yuma area earn over $50 million in settlements, there's no better choice than this dedicated team.
Our lawyers have been recipients of many awards including being recognized as the American Trial Lawyers Association Top 100 Trial Lawyers in America for three years running. This is the world's largest trial bar, comprised of some of the most accomplished litigators in the nation, and provides professional support, backing and networking to advance the work of these attorneys.
At the Karnas Law Firm, we care about our community, which is why we've initiated several charitable programs to give back to the community and help the children in Arizona and California. Call our office at 520-441-3053 or use our online contact form at any time of day or night to set up your initial consultation.
Karnas Law Firm, PLLC
565 S. 4th Ave
Yuma, AZ 85364
928.723.0088
CONTACT KARNAS LAW, PLLC
Get In Touch With Our Team - (520) 571-9700